Guide to Thulusdhoo
CONTENTS
Infrastructure
Sports On The Island
Activities On Island
Transfer To Thulusdhoo
Thulusdhoo Island is located just 28 km north of Male. It is the capital of Kaafu Atoll. Approximately 1400 people live on the island. The size of Thulusdhoo is 700 x 400 meters.
The industrial sector on the island is quite diverse, it includes factories for drying tuna and sea cucumber (looks like black sausage) and workshops for the construction of boats. But the main attraction of the island is built in the 80s the only plant in the world of the Coca-Cola company, which uses desalinated seawater. Because of this, the island is sometimes called Coke's Island. In addition, the name of soda migrated to the nearest surf spot, which is called Coke's.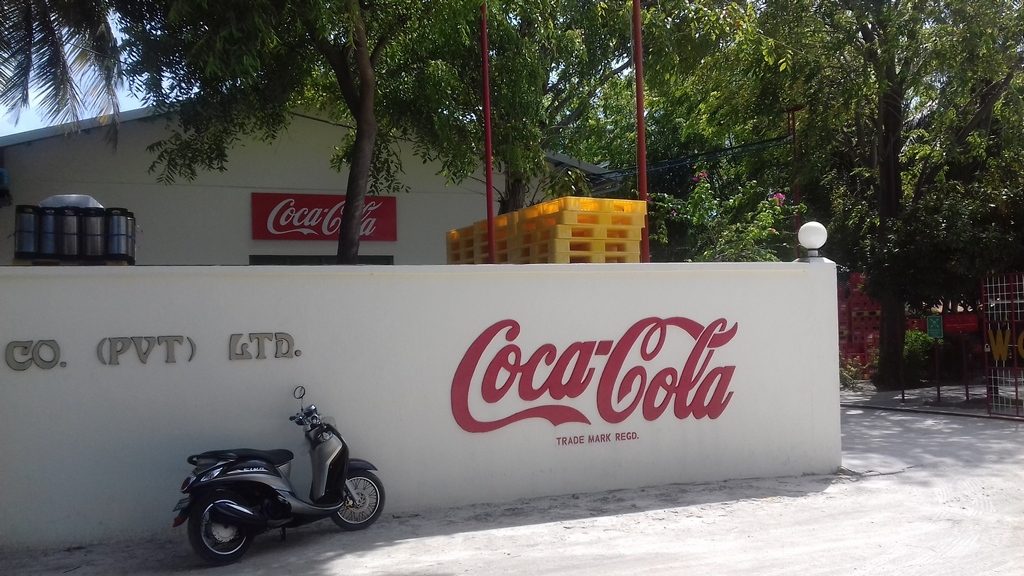 Infrastructure
There are around 20 guest houses and hotels on the island, and each of them are eager to do everything possible to make your holiday unforgettable. There are several groceries and hardware stores, where you can buy not only fresh fruit or dried tuna, but also a beach gear.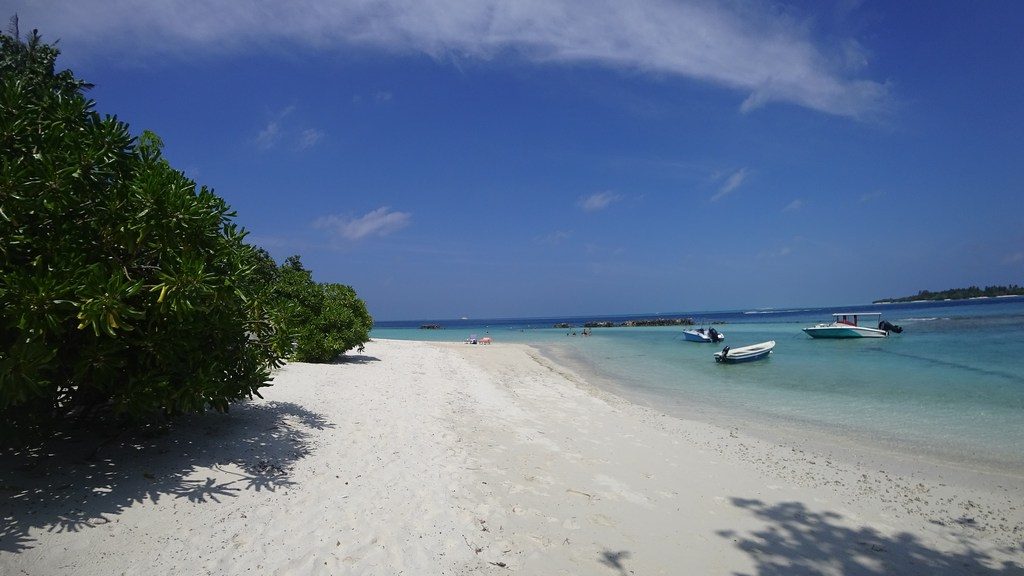 The food are represented by four small but cosy restaurants: Farista, RSR, Gulhi и Madi Restaurant . The last one has got rather good reviews on Tripadvisor, what can't be said about RSR. Nevertheless, still try everything and decide for yourself where it is better.. An average bill is approximately $10-18 per two persons.
The island has its own bikini beach, reserved specifically for tourists. The beach is small and fenced from the ocean with blocks of stones, so there is also no reef. In addition, the area of the island was extended by an artificial embankment on the east side, which is not yet built up.
Quite a lot of islands have been expanding in this way in recent years due to rising sea levels. In addition, breakwaters and barrier blocks are built near the coast. Not quite aesthetically pleasing, but prevents the erosion of the coastal zone.
Sports On The Island
The Maldivians are a very active nation; various sports events are often held there. Football and cricket are the most popular sports there. But I'd like to describe local games that are also in favor there.
Bashi is an entertaining game only for women (that's a Muslim country, but still). You're expected to kick a tennis ball with a racquet as hard as you can to the other side of the pitch, while your opponent is to catch it. Limb injures and hitting on a head with a ball are the most widespread injures in this game, which shows how fearless the Maldivian women are.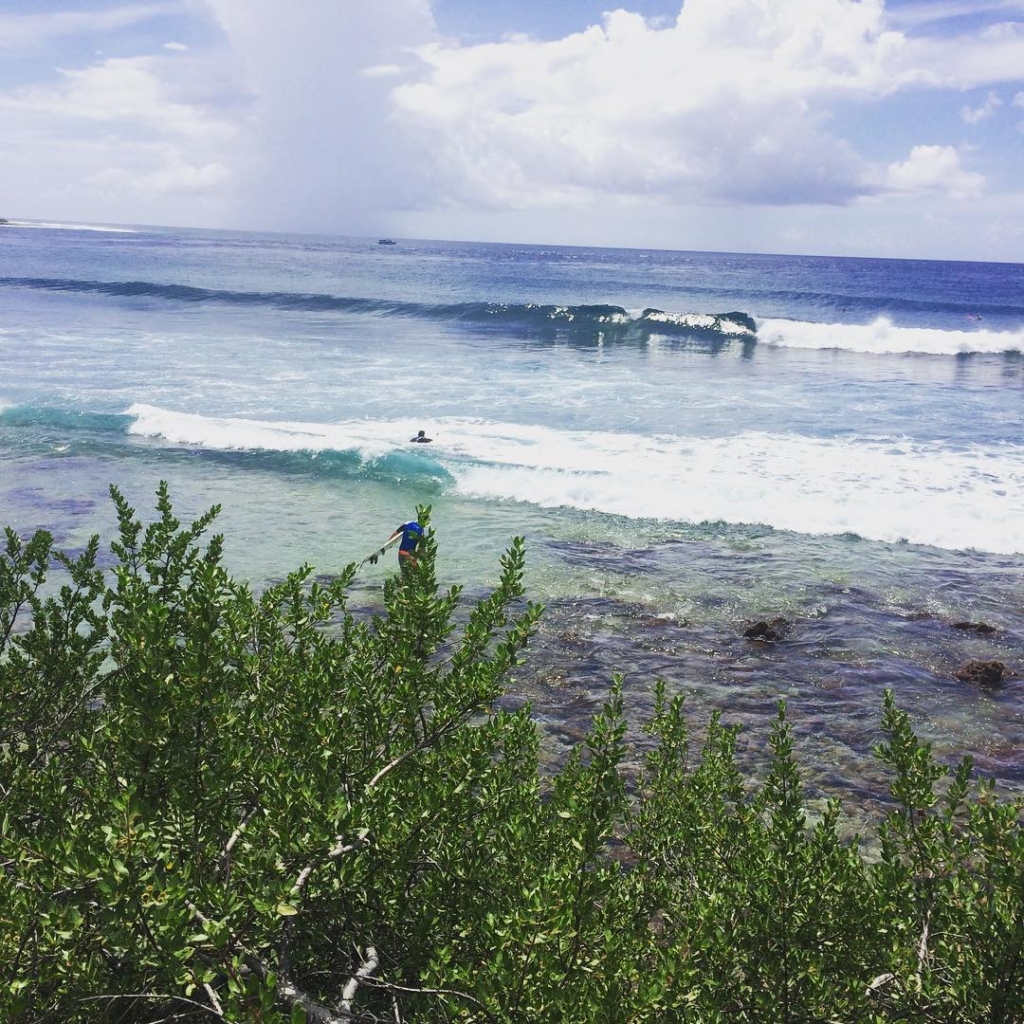 When tournaments are held, such a dance is traditionally performed before a game.
Baibalaa is men sports, presupposing tough contact, when one team's player is trying to get into a circle, to touch an opponent and to leave the circle before he is caught and probably injured by his opponents. The tourists' participation in evening sports events is always welcomed and it provides you with an opportunity to have a good time with the locals.
Activities On Island
Thulusdhoo Island is considered one of the best local island surfing spots in Maldives. And it's not for nothing. It was surfers who lay the foundations of local tourism on the island in the 70s. A distinctive feature of the spot, which, by the way, is called Chickens', is the fact that you can catch a wave just on the coast itself. The spot is located on an uninhabited island, where a bridge leads.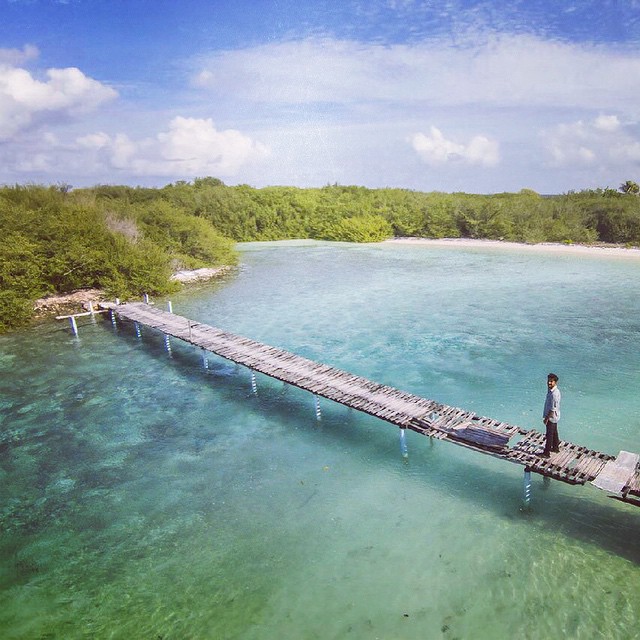 There used to be a chicken farm. It doesn't exist now, but the Chickens' name got stuck to it forever. There are also other Maldivian surf spots nearby, which made North Male Atoll famous: Lohis, Sultans, Jailbreaks, Honkys и Ninjas.
Not a fan of extreme sports? Then snorkeling on the home reef and on Thingiri point is definitely for you. There you'll surely see sharks and manta rays and other bright and spectacular underwater flora and fauna. If you want something more than just swimming with a mask and a snorker, you can try diving at different diving points, for example, at Thulusdhoo Channel, where they guarantee turtles, rays, sharks and other unusual underwater species.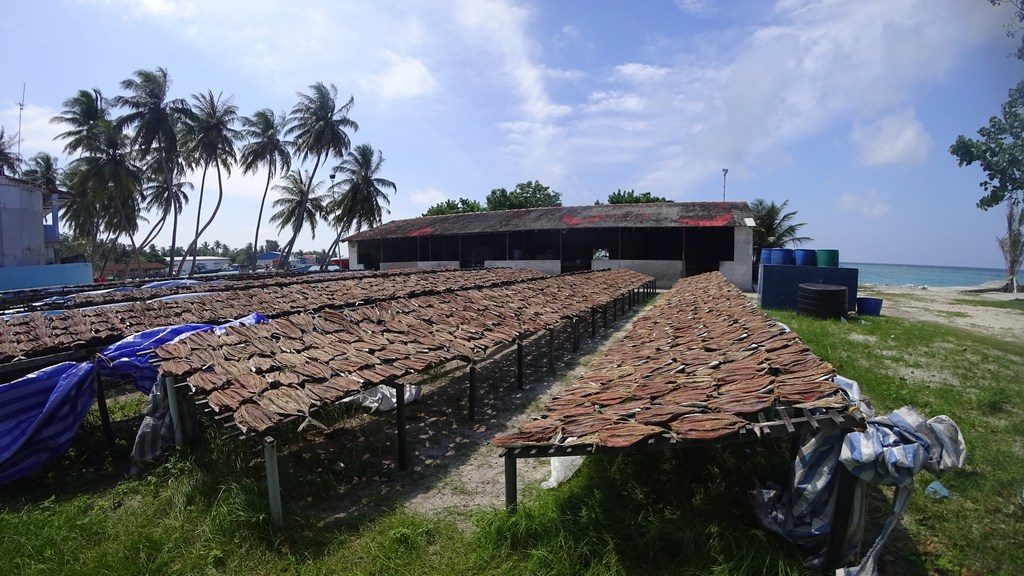 But still, it's one thing to observe underwater inhabitants, but when you can also try and catch them, it's by far more interesting.
Strict rules against poaching helped these atolls to preserve the abundance of sea life. On Thulusdhoo there are boats, which are constructed for catching not only large marlines, sailfish, and yellowfin tuna, but also for smaller species, such as crevalles, barracudas, and runners.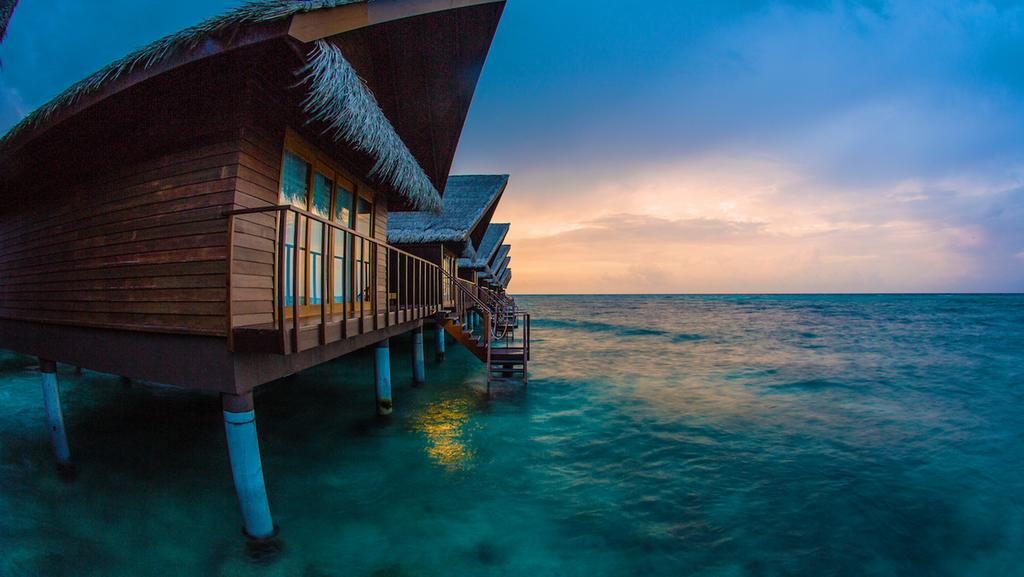 You can go on a guided tour to the neighboring resorts – Club Med Kanifinolhu or Cinnamon Dhonveli. The cost of visiting the first one is $120 per person (8.00 – 17.00), the second one – $130. What is included? The tourists are offered a wide range of dishes, unlimited access to alcohol bar, shows, and cultural events.
Transfer To Thulusdhoo
Transfer by speedboat to Thulusdhoo
Speedboat transfer from the airport to Thulusdhoo takes only 25 minutes.
Runs daily except Friday
Male-Thulusdhoo and Thulusdhoo-Male. There are 4 boats per day. Price is 25$
On Friday only two boats
Transfer by local ferry to Thulusdhoo
From Vilingili terminal at 14:30
From Thulusdhoo at 7:30
Daily except for Friday
For further information on transfers contact the manager of your guest house.
[mashshare]
/** * RECOMMENDED CONFIGURATION VARIABLES: EDIT AND UNCOMMENT THE SECTION BELOW TO INSERT DYNAMIC VALUES FROM YOUR PLATFORM OR CMS. * LEARN WHY DEFINING THESE VARIABLES IS IMPORTANT: https://disqus.com/admin/universalcode/#configuration-variables*/ /* var disqus_config = function () { this.page.url = PAGE_URL; // Replace PAGE_URL with your page's canonical URL variable this.page.identifier = PAGE_IDENTIFIER; // Replace PAGE_IDENTIFIER with your page's unique identifier variable }; */ (function() { // DON'T EDIT BELOW THIS LINE var d = document, s = d.createElement('script'); s.src = 'https://budgetmaldives.disqus.com/embed.js'; s.setAttribute('data-timestamp', +new Date()); (d.head || d.body).appendChild(s); })();