Guide to Thoddoo
Thoddoo Island is located 67 km west of Male and also 20 km away from Rasdhoo Island. The island is about 2 km in length and 1 km in width. One-third of the total area is agricultural fields, another third is the village itself, and the rest of the island is jungle. The island's population is about 1,400 people. The first thing that catches your eye is a huge amount of trees and green plants, and also white sand on the beach.
Bikini Beach
Thoddoo is a famous island because of the bikini beach .
Now there are two beach bikinis for tourists.
The first beach is located in the western part of the island. It is about 15 minutes from the nearest guest house, through fruit plantations. A great option for movement in this case is a bicycle. Now almost every guest house provides a bicycle.
The boundaries of the beach are conventionally marked by a fence of dry palm leaves. The beach is very clean and well maintained. In the season there may be crowded. Therefore, there are not enough sun beds and hammocks (unlike Ukulhas, where there are many more).
The island has a great popularity among the guests from CIS countries. In 200 m from the shore there are floating buoys in the water, which mark the boundaries of the area, free of motorboats. Like in other islands, the bikini is allowed only on a tourist beach.
The small trees are growing along the coast, and numerous pathways take you to the ocean. However, there is only one way that can lead you to the bikini beach. The sand itself is fine; there are absolutely no glass or dead coral on it, so you can safely walk there.
There are several hammocks under trees for you to have a rest.
The water is fairly clean and practically free of litter.
Thoddoo house reef is rather big. However, there are not so many snorkeling points. A reef is located rather close to the bikini beach, near to one of the borders marked by buoys. But there are only a few types of corals and several fish species. Somebody can be satisfied with it, but a truly magnificent reef with lots of small fish (and even with rays and sharks) is located far from the coast.
The second beach is located in the northeastern part. From some guest houses it's just 5 minutes walk. There are sun beds, hammocks for a comfortable stay. The beach itself is smaller in size, but there are not so many tourists there either. The advantage of this beach is the proximity of the house reef, which is only 200 m. On the edge of the reef you can see turtles, rays and even manta rays!
Sometimes it's possible to see glowing plankton!
Bicycle tours
It was mentioned that island is rather big, and going sightseeing on foot in hot weather may take much time. That's why a good and budget option is hiring a bike. In the morning or in the evening you can go round the island and see all the sights of it outside the tourist beach.
Fruit farms
This type of activity can be organized by yourself – just find a local guy, who will show you the plantation, or you can order a tour in your guest house. You'll also be provided with a fruits basket.
Thoddoo is one of a few islands in Maldives that exports fruit and vegetables to other islands. There grow papayas, watermelons, bananas, coconuts, etc. If you want to pick fruit from a tree, you'd better get permission from the locals.
Cafes and restaurants
There are only 4 cafes on the island (one is near the harbor (for locals); another is near the football ground (with rather high prices); the other is not far from the mobile tower (with local colour and reasonable prices). And the last one is on the way to bikini beach.
Thoddoo food, like that of other local islands, is not very diverse. There you can try rice, tuna, fried chicken, pasta, tuna soup with coconut milk, pancakes with tuna and coconut, casserole with tuna and rice, various tuna pasties. And, of course, a variety of fresh juices are available. The average dinner cost for two is about $10-15.
Water Tours
There are only 2 diving centres on the island. Apart from diving, they offer snorkeling with manta rays, water skiing, parasailing, wet-biking, etc.
And, of course, you're free to go fishing any time you wish.
Infrastructure
All the things needed can be found on the island; there is a hospital, a school, a kindergarten, a gym and a football ground. There are two large mosques.
On Thoddoo, like on any local island, people go swimming in the morning (till 12.00), then they eat, rest or sleep till 16.00, and after 16.00 and till sunset they go swimming again. By the way, don't forget to take sunscreen (at least SPF30).
Animal Life
Animal life of Thoddoo, like that of any local island, is not very diverse. Ashore there are a lot of crabs and hermit crabs of all sizes. On the beach herons can be found. When it gets dark, you can see huge flying foxes sweeping over your head. They are not dangerous for human, and they eat fruit. Speaking about reptiles, there are small iguanas and geckos.
And, of course, on Thoddoo (depending on the season) there are a lot of mosquitoes. So make sure that you've taken mosquito repellents with you. Most of the mosquitoes are found near plantations, and not everywhere, but only in some areas.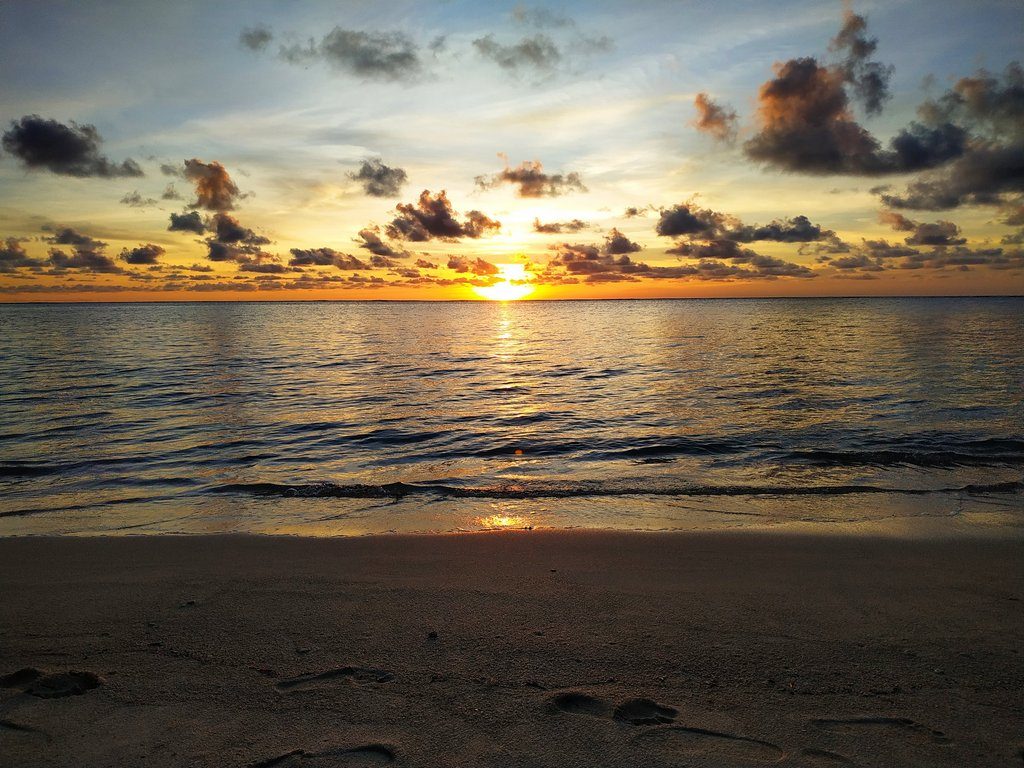 Transfer To Thoddoo
Public ferry
Cost: $15 one way, per person (the travelling time is about 5 hours).
Departure from Male: every day at midnight (except Thursdays and Fridays).
Departure from Thoddoo: every day at midnight (except Thursdays and Fridays).
NOTE: as its private ferry it can go earlier or be canceled.
Scheduled speedboat
Cost: $35 one way, per person (the traveling time is approximately 1 hour).
It's available every day, except of Friday
Departure from Male to Thoddoo: at 11:00 and 16:00.
Departure from Thoddoo to Male: 07.00.
/** * RECOMMENDED CONFIGURATION VARIABLES: EDIT AND UNCOMMENT THE SECTION BELOW TO INSERT DYNAMIC VALUES FROM YOUR PLATFORM OR CMS. * LEARN WHY DEFINING THESE VARIABLES IS IMPORTANT: https://disqus.com/admin/universalcode/#configuration-variables*/ /* var disqus_config = function () { this.page.url = PAGE_URL; // Replace PAGE_URL with your page's canonical URL variable this.page.identifier = PAGE_IDENTIFIER; // Replace PAGE_IDENTIFIER with your page's unique identifier variable }; */ (function() { // DON'T EDIT BELOW THIS LINE var d = document, s = d.createElement('script'); s.src = 'https://budgetmaldives.disqus.com/embed.js'; s.setAttribute('data-timestamp', +new Date()); (d.head || d.body).appendChild(s); })();