Omadhoo
Omadhoo is located in South Ari Atoll and that is about 70 km far from the capital Male. About 800 people live on Omadhoo but this shouldn't bother you at all like on many other islands in Maldives it's not busy here. Not so long time ago the island has started to develop. The new guest houses are popping up, the litter is being thrown away and the size of the bikini beach is increasing. What is more the transport communication is being rapidly developed too.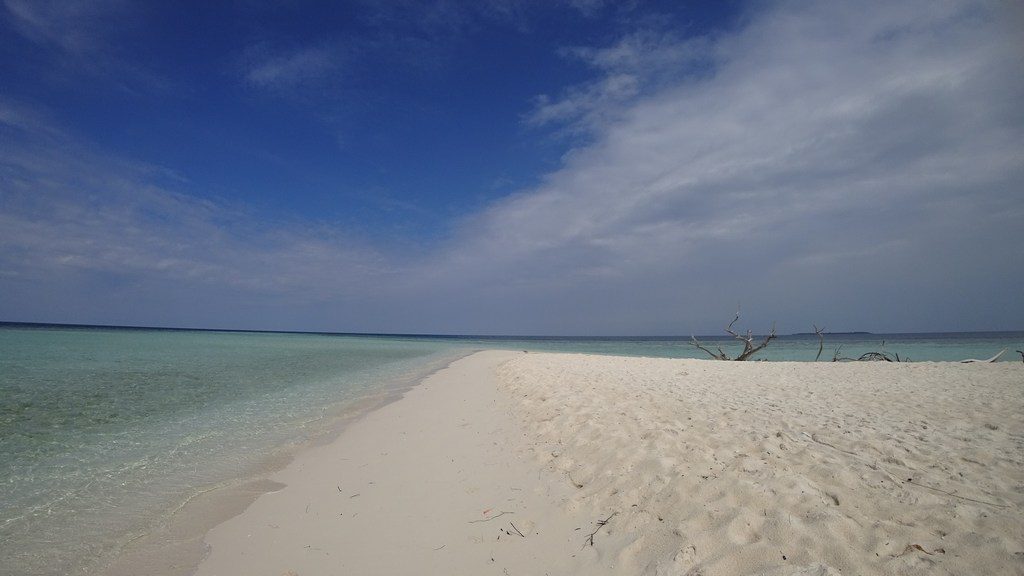 Beach and snorkelling on Omadhoo
At this moment bikini beach area officially rather small, but guests can go outside and locals won't say anything. The beach is clean and nice with long sandbank with water "entrance" to a house reef.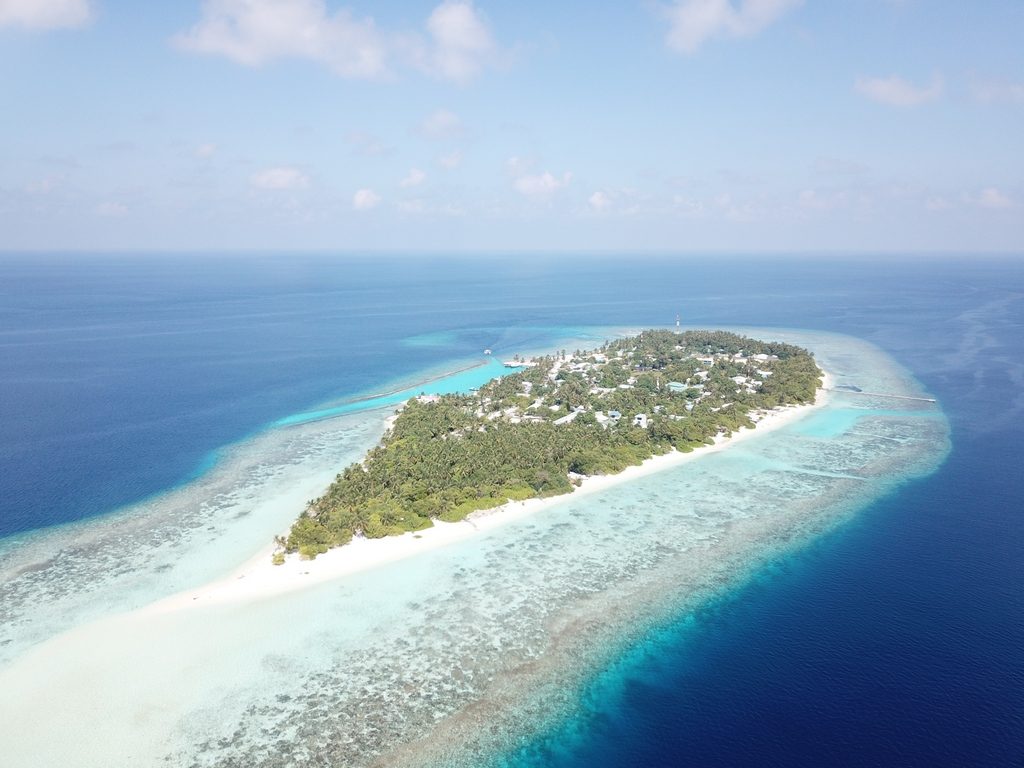 The house reef is very long and has 2 entrances. Its length is about 600-700m, so every day you can see something new. The current can be very strong, so I recommend using fins. Although you can swim without them – it's up to you.
The most exciting thing awaits you at the very edges of the house reef as well as on the most other islands. The reef is 60-70% alive so you can see a lot: schools of fishes, lots of actinia with Nemo fish and beautiful coral gardens. It is even possible to see turtles, rays, sharks as well.
A huge schools of fish can be found in the western part of reef.
Scuba diving on Omadhoo
The South Ari atoll is famous for its snorkelling and diving sites. Multicoloured coral gardens, huge sсhools of fish attract lowers of the underwater world from all over the world!
Also near Omadhoo, there are several manta points. Therefore, all around the year, you can see these amazing and graceful animals.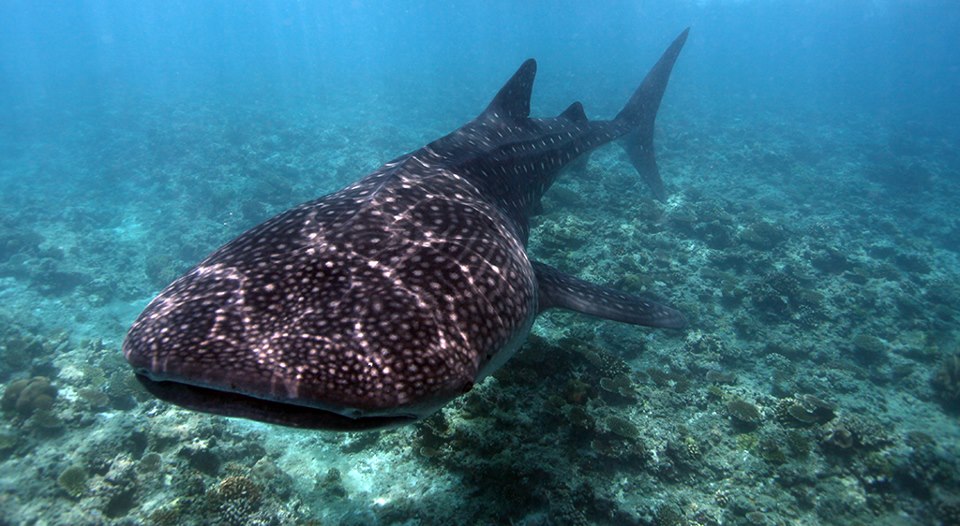 You can also go on a "hunt" for whale sharks from Omadhoo. In this area, about 260 individuals of these giant fish have been recorded. But to find them is not so simple. Therefore, most of the time is spending for their search. The entire trip can take at least half a day.
South Ari Atoll is the most popular destination for diving in Maldives. In one area you can see all the most exciting that the Maldives can offer.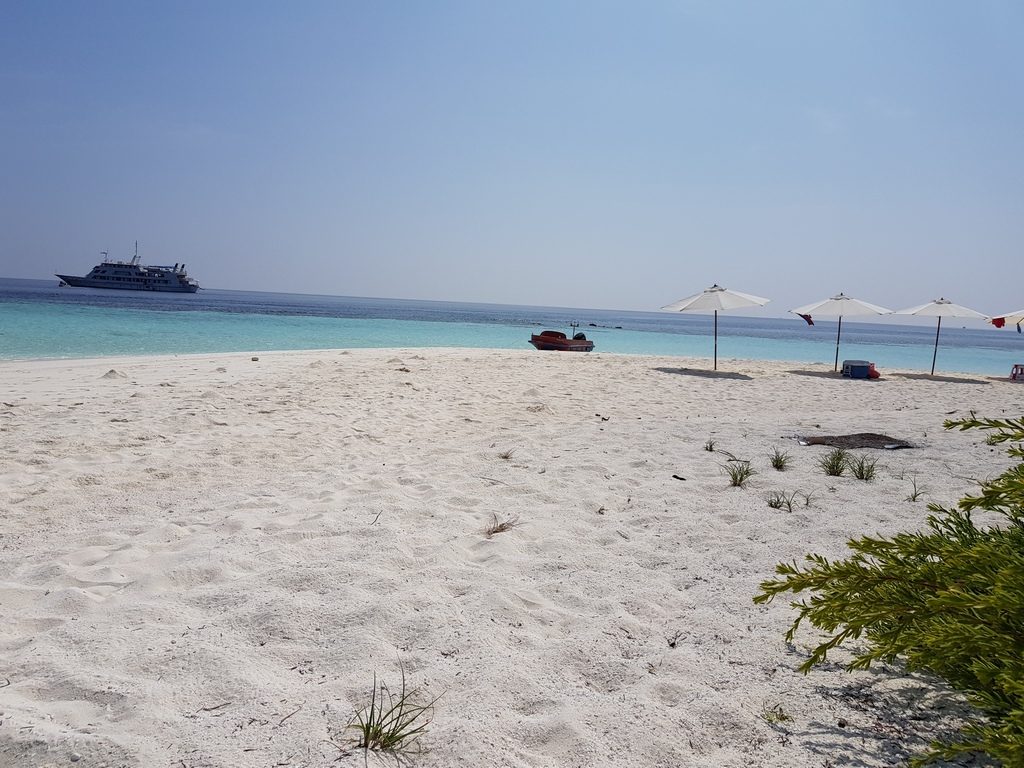 Sandbank
There are several sandbanks near Omadhoo, the largest one is located near the island of Hangnaameedhoo. Its length is about 150-200 m. There are very few tourists coming here, so it's cleaned not regularly. The other sand bank appears only in certain months of the year once current changes.
Another sand bank is on the way to Dhigura (a place where you can see whale sharks). On the way back you'll visit it as well.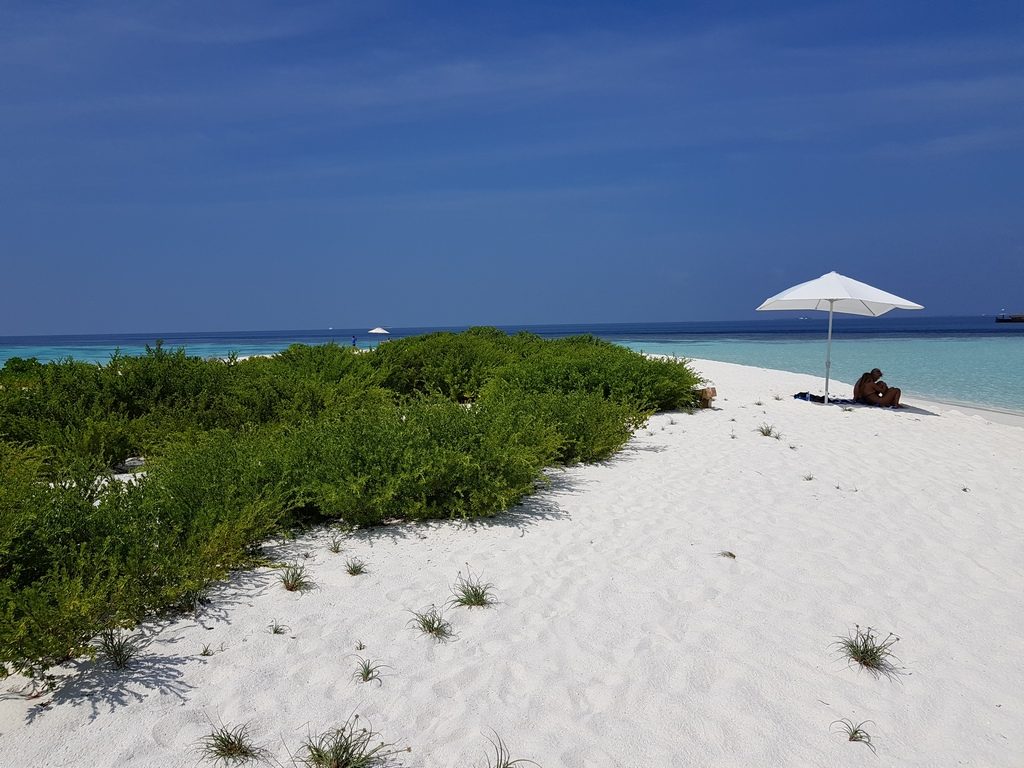 Picnic Island
It's rather large (by the Maldives for an uninhabited island) the island is about 20-25 min by dingy from Omadhoo. This island was leased to the guys from Omadhoo Inn (with whom I work), who are watched out for it and every few days they go to clean up the litter.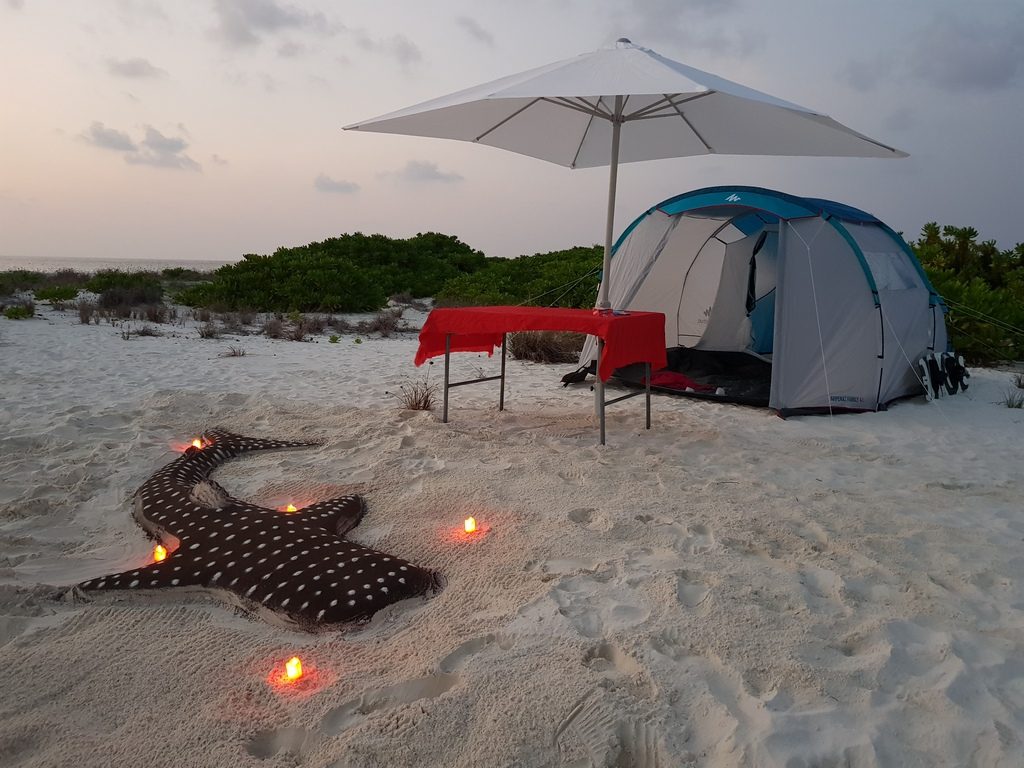 In fact, they give permission to other guest houses, resorts, safari boats to visit this island. Therefore, they are always aware of how many people are on the island. And it's very convenient because you can know for sure that today island will be only for you.
Sometimes safari boats have parties, so you can join them. But the most wonderful thing is the opportunity to take a tent (everything is provided in a guest house) and stay on the island for the night! Dinner by candlelight is also included. Alcohol – at an additional cost. Just imagine – spend the night on an uninhabited island in the middle of the ocean!
The island is very beautiful with a white beach that surrounds the whole island! There is a house reef where you can see a lot of fish, rays and sometimes turtles. The reef is badly damaged due to global warming and it takes time to re-enter us with this color diversity.
Resort visiting
There are a lot of resorts that open for day visit: Centara Grand Resort, Lily Beach, Conrad Maldives and others. You can also dine in the underwater restaurant of the Conrad Maldives Resort.
For tourists, only 2 caffes are available on the island. But as per food, the quality is not very good.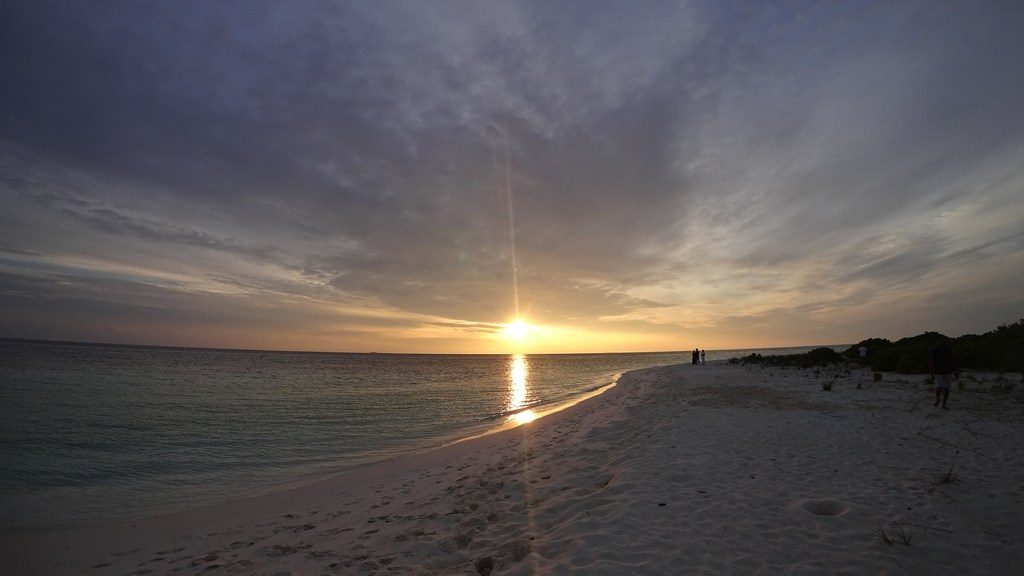 Transfer to Omadhoo
By a speedboat:
It runs every day except Friday. The price is $25 per person.
Male – Omadhoo at 16:00
Omadhoo – Male at 7:00
About Author
Welcome! My name is Alex and since 2015 I have been "sick" with Maldives. In 2016-2017 I lived in Maldives and worked at a local travel agency. I managed to personally visit 15 local islands and 10 resorts.
Since 2017, I have been organizing holidays for couples, families and groups. More than 300+ clients from 60 countries have used my service.
Contact me for a free consultation and help with a personal tour to Maldives!