Huraa
2019-07-26 09:58:20
Huraa Island is situated between Himmafushi and Thulusdhoo islands. It is located just 21 km away from Male, the capital of Maldives. The population of the island is 750 people. Its size is 850 x 300 m.Activities In Huraa
There are a few restaurants.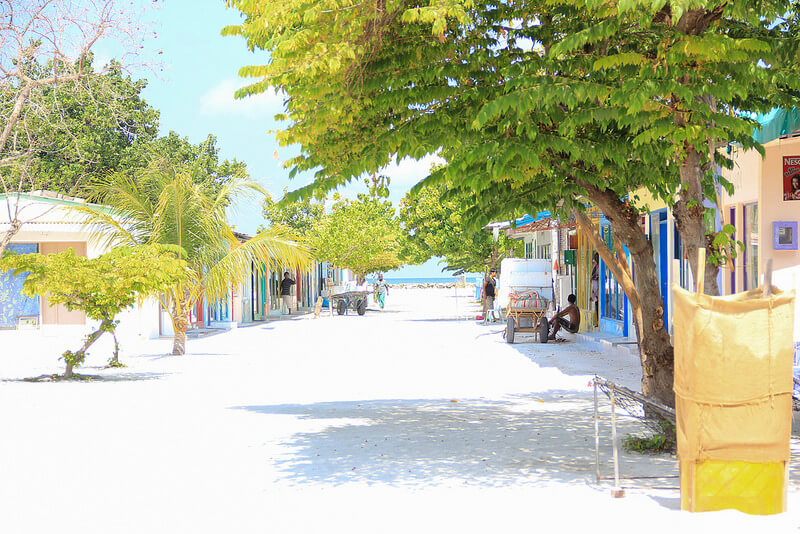 Here are some prices:
Breakfast: fried eggs or omelet with sausages, jam (tasting nothing like as home-made jam), toast, fruit, a bottle of water, juice/coffee/tea. The cost is $5.
Lunch or dinner: two courses (rice or pasta), fish (fried or grilled) or chicken, vegetables, fruit, water, tea/coffee/juice. The cost is $10.
BBQ fish – $20.
BBQ lobster – $55.
There are 13 guest houses on the island already, a several gift shops and groceries.
The locals, as well as the hotel staff, always treat tourists kindly and politely. They try not to be pushy and they have not been 'spoiled' by the tourists so far.
By the way, the prices for souvenirs are lower than in Male. The same difference can be seen everywhere, moreover it seems that many souvenirs in Male are not made by the locals but are taken from India or Bangladesh. That's why, when buying souvenirs on local islands, it's more likely that they're made by local masters.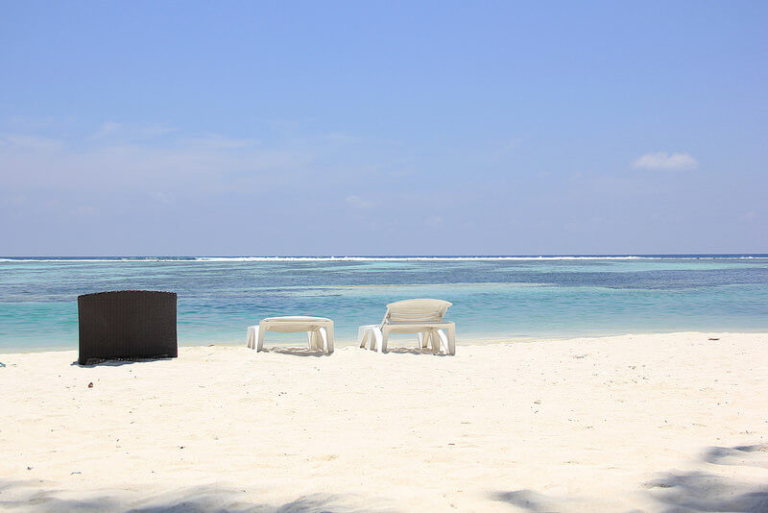 There is a bikini beach on the island. You can swim and relax under the sun wearing bikinis. In the village, ladies should wear clothes covering their shoulders and knees. Nearby resorts Club Med Kani, Four Seasons and some others are open for day visit.
The island has extended, but not yet built up. Therefore, it is unclear how to change the size of the beach.
Huraa is a nice place for beach holidays. Moreover, there is an opportunity to go on tours, such as snorkeling trips or dolphin watching.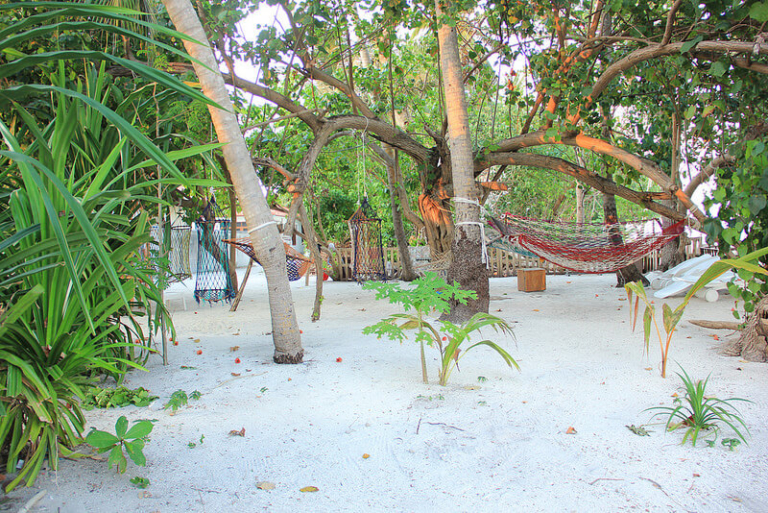 The list of activities offered by guest houses:
staying in a double room: $90-110 per night
snorkeling from the boat on the neighboring reef: $20;
night snorkeling on Huraa Reef: $15;
half a day on a picnic island with barbecue: $50;
swimming with dolphins: $50;
night fishing: $40;
photo safari with turtles: $35;
photo safari with sharks: $30;
hiring a catamaran: $15 per person (1 hour);
hiring a surfboard: $10 (2 hours) ($30 for the whole day);
a jet ski: $100 (1 hour);
surfing on Sultan's, Ninjia, Jailbreak: $30 (2 hours), transfer included;
single diving: $75;
a week Open Water course: $600; on completing a PADI certificate is given;
If you decide to visit this island or Himmafushi, Thulusdhoo, or Diffushi, you may also consider the possibility to visit not one, but some of them, because every island has its own beauty. You'll be able to try as many activities as you can and compare all these islands.
The route itself is as follows: Diffushi – Thulusdhoo – Huraa – Himmafushi – Male.
Transfer
Local ferry
The ferry departs from Male at 14:30 every day, except Friday. The ticket cost is $2 per person. The travelling time is 1,5 hours.
The ferry departs from Huraa at 8:00 every day, except Friday.
Speedboat transfer
Male-Huraa, daily, 11:45, 15:00, 16:45, 22:00. On Friday 9:00, 16:45, 22:00
Huraa-Male, daily, 8:00, 15:35, 12:30, 18:15. On Friday 8:00, 14:00, 18:15
Price is 15 USD per person.
[mashshare]
/** * RECOMMENDED CONFIGURATION VARIABLES: EDIT AND UNCOMMENT THE SECTION BELOW TO INSERT DYNAMIC VALUES FROM YOUR PLATFORM OR CMS. * LEARN WHY DEFINING THESE VARIABLES IS IMPORTANT: https://disqus.com/admin/universalcode/#configuration-variables*/ /* var disqus_config = function () { this.page.url = PAGE_URL; // Replace PAGE_URL with your page's canonical URL variable this.page.identifier = PAGE_IDENTIFIER; // Replace PAGE_IDENTIFIER with your page's unique identifier variable }; */ (function() { // DON'T EDIT BELOW THIS LINE var d = document, s = d.createElement('script'); s.src = 'https://budgetmaldives.disqus.com/embed.js'; s.setAttribute('data-timestamp', +new Date()); (d.head || d.body).appendChild(s); })();