How To Choose A Local Island In Maldives?
How to choose a local island? What should be taken into consideration? What's the difference between islands and how not to get disappointed with your dream vacation? You'll find out from following post. Note that this not applied to resorts.
The cost of living on local island
In general, the cost of living on local islands depends on such factors as:
-the distance between island and Male;
-the development of the infrastructure;
-the atoll.
Mathiveri, Ukulhas, Feridhu, Dhangethi, Omadhoo, Dhigurah, Rasdhoo, Thoddoo are in of North and South Ari Atoll.
Gulhi, Maafushi, Guraidhoo are a part of South Male Atoll.
Thulusdhoo, Dhiffushi, Himmafushi, Huraa and Hulhumale are a part of North Male Atoll.
Dharavandhoo and Fulhadhoo are a part of Baa Atoll.
Hanimaadhoo is a part of Thiladhunmathi Atoll.
Thinadhoo is a part of Vaavu atoll
The cost of activities, food in café, souvenirs, products in local supermarkets almost the same on each island. But the activity price may vary.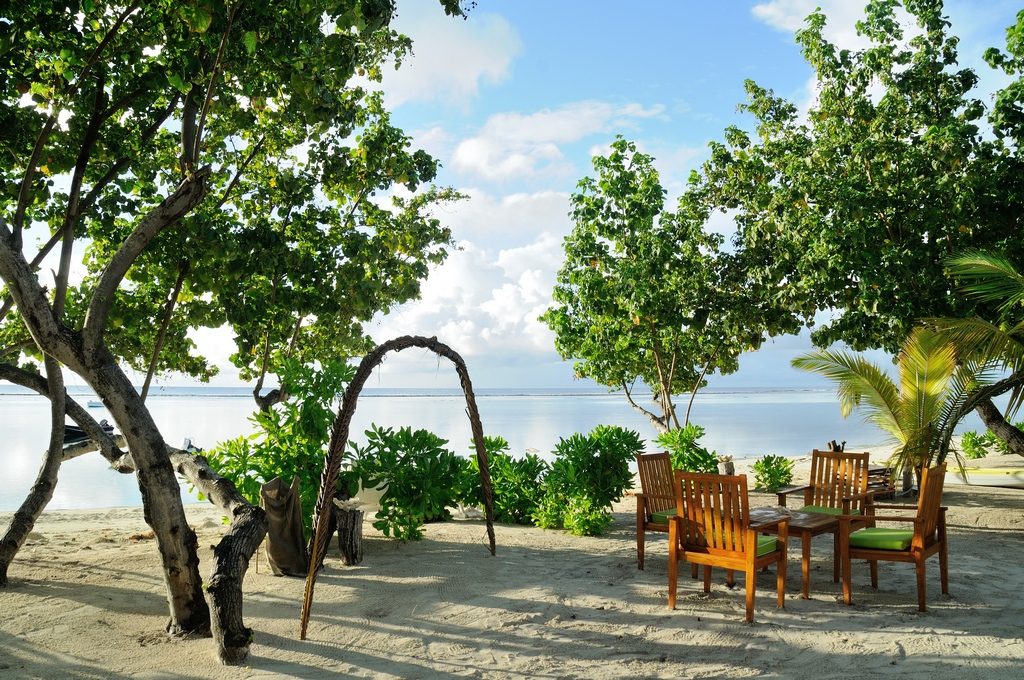 Transfer to local island
It's possible to go to almost each of these islands by a public ferry (except of Hanimadhoo). The cost is about 2-20$ per person, depends on the island. The travel time is from 45 min to 8 hrs. Such ferry is very slow and can be canceled because of bad weather or without any reason.
For example, the ferry to Ari Atoll runs 2 times a week, and comes back the same, but in other days. To North Male Atoll and South Male Atoll – daily.
GET THE BEST PACKAGES
Therefore, a good alternative, but more expensive, are speed boats. The cost of the trip vary from $ 10 to $ 80 per way per person. The trip takes from 30 min to 2.5 hours.
And that's all available more or less cheap transfer. Almost every guest-house has a speedboat that can hold 8-12 people, the price is about 500-900$ per trip, but it's possible to share money among all members of your group. This transfer is available on request, but at any time you need.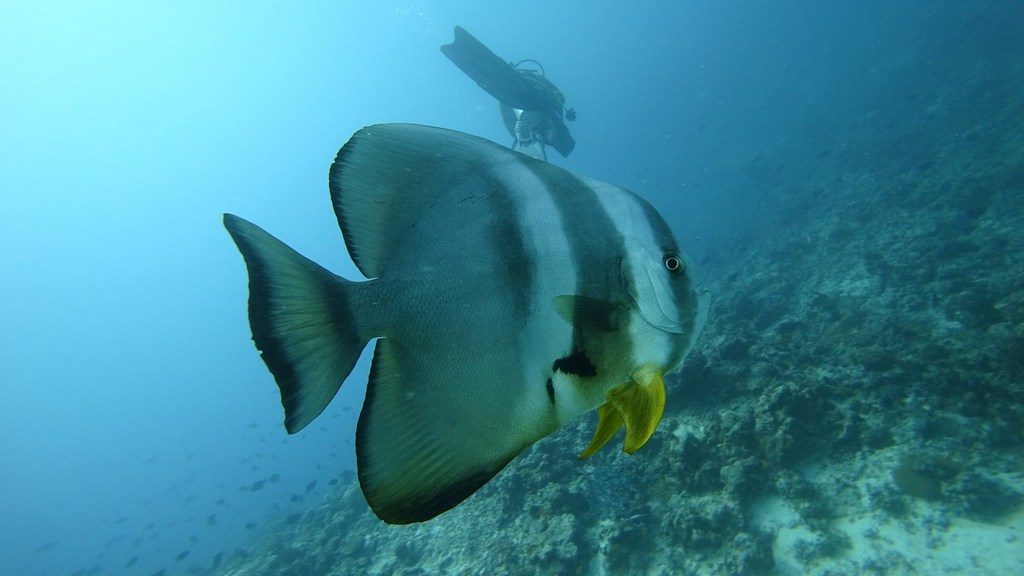 One more popular type of transfer is seaplane. It costs about 250$ per person per way. An incomparable advantage of this plane is the speed. It takes up to 15-60 min to bring you to almost any place in the Maldives. But it should be noticed, that planes fly only during daytime and only to resorts. To the island you will be delivered by a speedboat.
And finally, the last transfer is a domestic flight. There are 4 international and 7 domestic airports. The cost of tickets starts from 170$ per person (round trip, Dharavandhoo).
What to do in local island?
Each guesthouse offers almost the same activities.
Snorkeling safari on 3 different spots.
Dolphins watching. There are 10 species of dolphins in the Maldives. Their habitat depends on an atoll. More information about dolphins you can find here.
Whale shark watching. The Maldives is a home for the biggest fishes on the planet. It's possible to meet this giants only at a certain time and only in a few places. Dhigurah area and Addu Atoll are the only places in Maldives to see these creatures.
Fishing. There are over 700 species of fish on the Maldives, that's why all amateurs of fishing will get unforgettable impressions plus will have an opportunity to eat their catch. The house reef full of fish as well and it's possible to try your luck not far from the beach.
Scuba diving. Perhaps the most vivid impression of the Maldives will leave diving. There is at least one dive center on each island where even beginners can learn the basics of scuba diving. The cost is about 60-100$ per dive with an instructor (with advanced training) and depends on the island. Do not forget that the marine life of Maldives is extremely various and each island has its own reef with its unique inhabitants.
Surfing. There are a few surfing spots in Maldives. And the most popular spots are South and North Male Atoll. The scarcity is related to the absence of high places on the islands.
Canoe and catamaran trips. It's a great activity for leisurely rest. It should be at least 2 people on a canoe. If you are alone, someone from a guesthouse can join you in trip trip.
Resort day visit. As you have already read, the cost of living on the resort starts from 160$ to 50,000$ per night. But tourists have the opportunity to visit these luxury places.
Guesthouses can organize such trips. The cost of a visit is about 60-180$. For this money, you can get some Spa-procedures, dinner, an alcohol and nonalcohol drinks, use all resort amenities. Transfer to a resort is paid separately (20-50$ per person).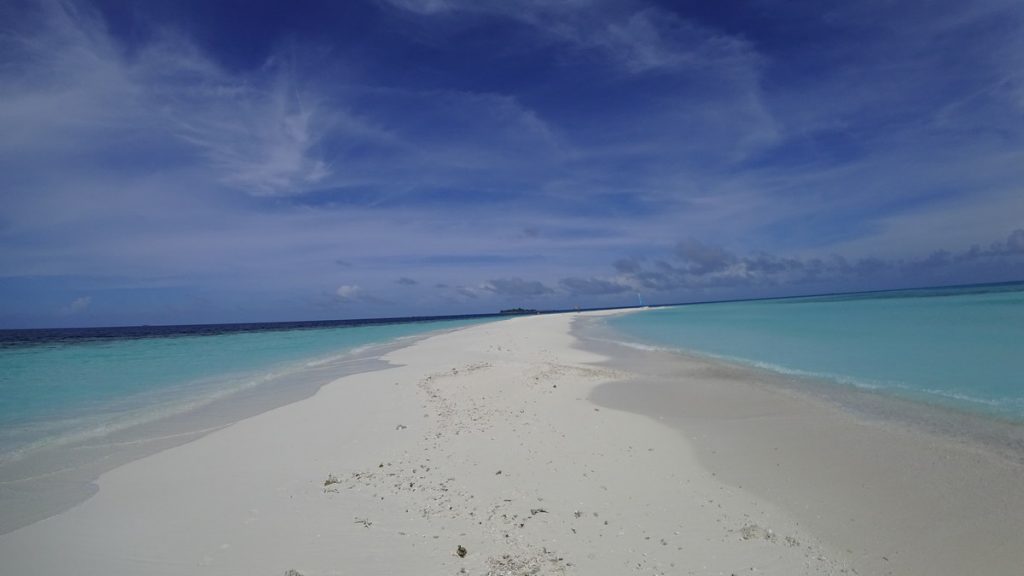 One local island or several?
The answer completely depends on the purpose of your visit of Maldives. Either your goal is to lay on a beach and take some excursions or to travel across the local islands. The cheapest and the easiest way of such trip is within one atoll. For example Ari Atoll. There are developed isladns: Thoddoo, Rasdhoo, Ukulhas, Mathiveri, Feridhu. Because of ferry it's possible to plan your itinerary as Male-Thoddoo–Rasdhoo-Ukulhas-Mathiveri-Feridhu-Male.
The travel time between two islands within one atoll is less than 2 hours. So if your vacation is 9-12 days it's possible to stay on different islands for a few days.
One more possible route is Male-Gulhi-Maafushi-Guraidho-Male.
Another one is Omadhoo-Dhangethi-Dhigurah.
And finally Himmafushi-Huraa-Thulusdhoo-Dhiffushi.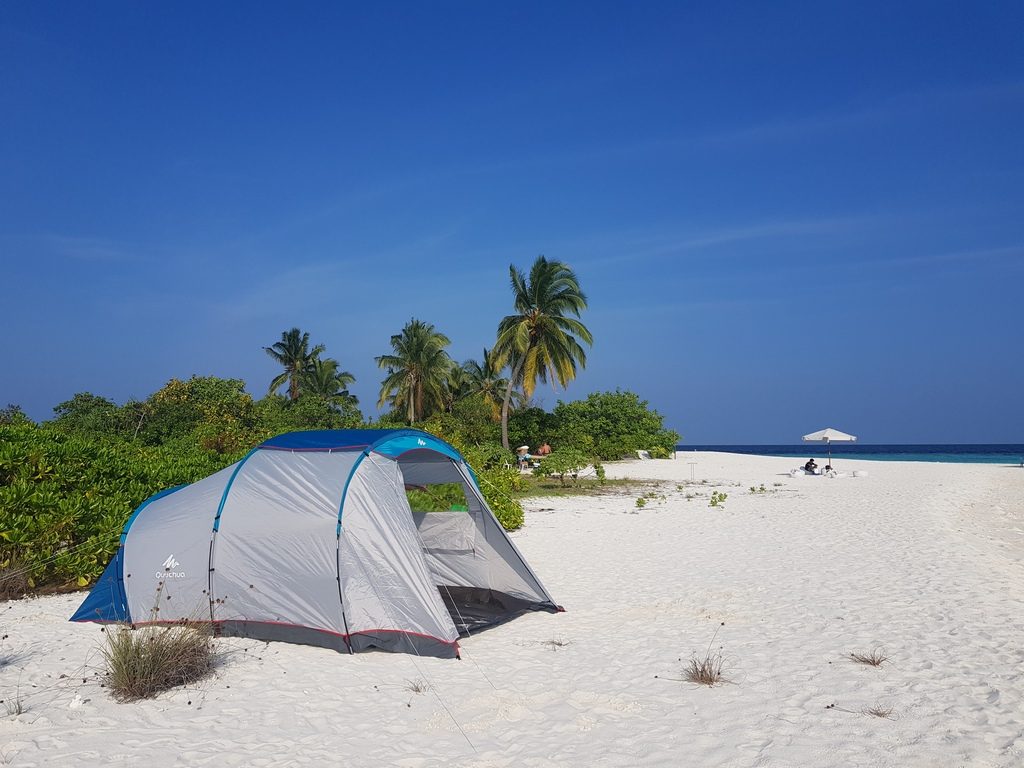 Advantages:
– The opportunity to visit several islands per trip. Each island is unique and unrepeatable itself.
– The total cost of travel, in the case of a combined islands, does not exceed (or slightly exceeds) the cost of visiting one island for the same period of stay.
– It takes less than 1-2 hrs [in most cases] to transfer between islands.
Disadvantages
– Such transferring can be difficult if you have a child
– You just don't like a boat trips or have seasick.
Conclusion
It's difficult to choose a local island for only one criterion. That's why don't pay attention for a distance from an island to Male and for a cost of living. Each island is beautiful itself.
Try as many excursions as possible, if you can afford it, of course.
The lowest prices for living are from May till September, the highest ones – from November till April.
If you have an opportunity to visit a few islands – just use it, you won't be upset.
Before you start the trip within the Maldives – decide for yourself what you want to get from this adventure.
/** * RECOMMENDED CONFIGURATION VARIABLES: EDIT AND UNCOMMENT THE SECTION BELOW TO INSERT DYNAMIC VALUES FROM YOUR PLATFORM OR CMS. * LEARN WHY DEFINING THESE VARIABLES IS IMPORTANT: https://disqus.com/admin/universalcode/#configuration-variables*/ /* var disqus_config = function () { this.page.url = PAGE_URL; // Replace PAGE_URL with your page's canonical URL variable this.page.identifier = PAGE_IDENTIFIER; // Replace PAGE_IDENTIFIER with your page's unique identifier variable }; */ (function() { // DON'T EDIT BELOW THIS LINE var d = document, s = d.createElement('script'); s.src = 'https://budgetmaldives.disqus.com/embed.js'; s.setAttribute('data-timestamp', +new Date()); (d.head || d.body).appendChild(s); })();