Hanimaadhoo
Hanimaadhoo island is one the biggest islands in Maldives. Its length is approximately 7 km! And it is 'just' 750 m wide. On one of the sides of this wonderful island a white beach is located, which is perfect for snorkeling, diving, and kayaking. In fact, the whole side is one beautiful beach!
It is on this side where a lagoon with a stunning house reef. The underwater world there can boast of a great variety of species.
The other side of the island is scattered with dead corals. The edge of the reef is here, that's why you should be careful when walking there, because you can hurt yourself.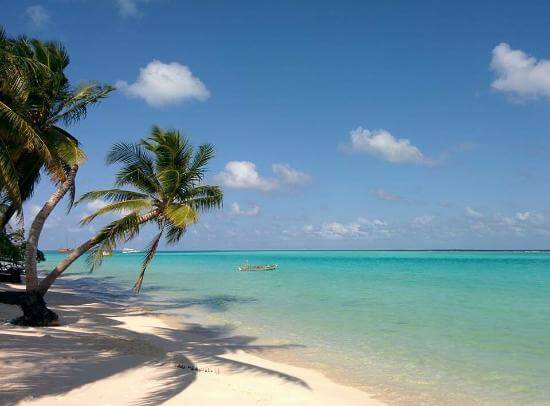 The only disadvantage of this Maldivian paradise is a distance to Male. It's approximately 300 km. So the only type of transfer is a domestic flight. But this remoteness can be made up for by the island's nature, true solitude, and magnificent views.
Infrastructure
Apart from the international airport, there is a village on the island that occupies about 1/3 of the island. The population is 2,000 people. There is a hospital, a school, a mosque, a post-office, and a police station – in fact, they can be found on any inhabited island.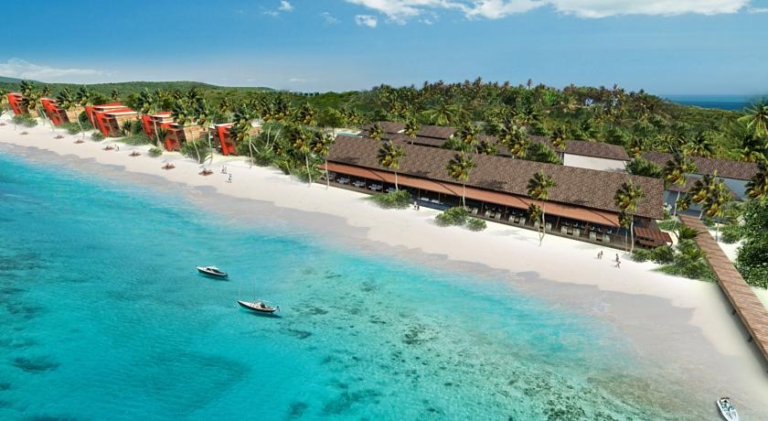 At the northern end of the island a climate observatory is located. The data provided by the observatory is used not only for the weather forecast, but also for monitoring climate changes in the region. This issue is very important in Maldives, because sea level is rising, and soon (in 50 years or so) the majority of Maldivian islands can disappear underwater.
In recent years more and more people are moving to Hanimaadhoo from Hathifushi and Hondaidhoo. It is planned that this island will soon become an important tourist center of the northern province of Maldives.
There are only 4 guest houses and an eco hotel on the island.
Activities in Hanimaadhoo
As we know already that the island is located far from Male. Does it make sense to go there?
It depends on your goals. If the only thing you want is snorkeling and enjoy of Maldivian beauty, then this island is definitely what you need.
A long beach, turquoise water, lots of green plants and almost no tourists – this is what you can find on the island.
Besides, the following activities are available there:
– snorkeling (day and night) from the boat;
– diving;
– dolphin watching;
– cycling and walking around the island;
– kayaking (a great opportunity to admire the whole island);
– manta ray watching;
– fishing (night and morning);
– excursions to the neighboring inhabited and uninhabited islands and resorts.
There are several local islands near Hanimadhoo, where you can get by local ferry.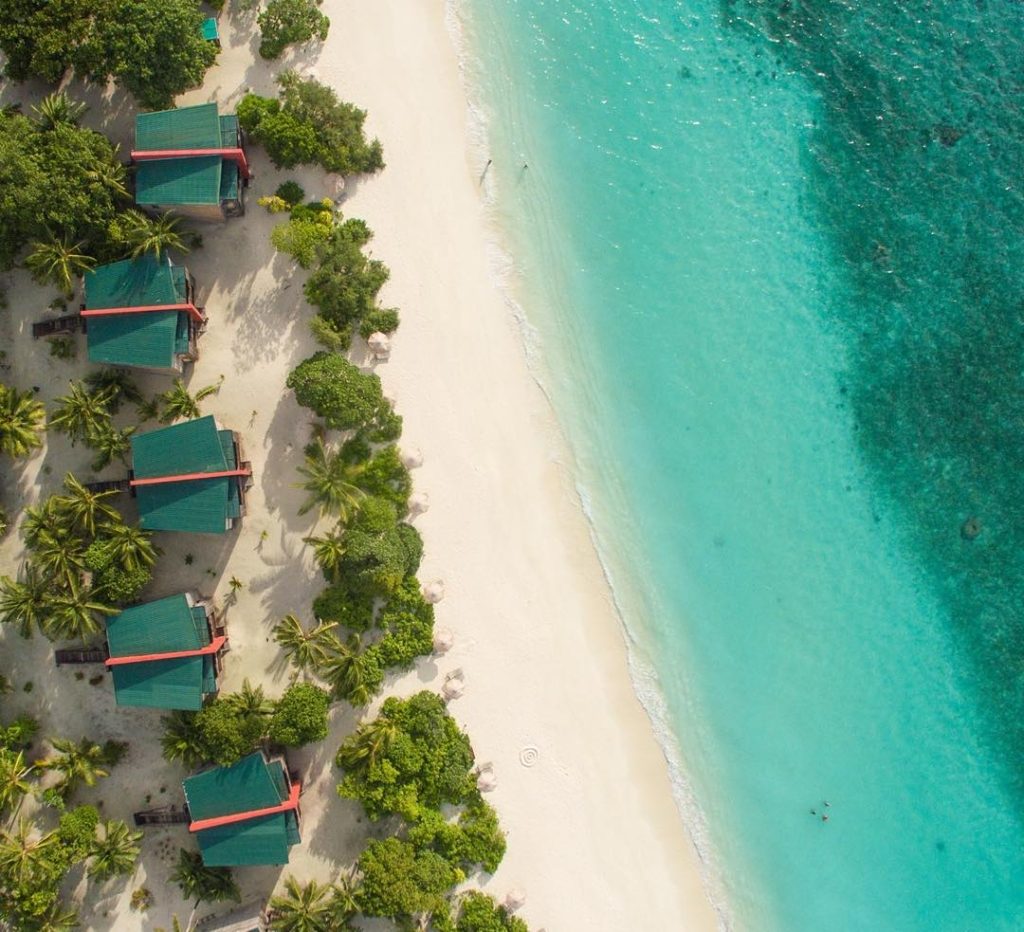 Transfer to Hanimaadhoo
Because of its remoteness from Male the only kind of transfer to the island is a domestic flight. Price is around 150usd/way