Dhangethi
Modest in size, but bright in beauty, the island of Dhangethi is located quite far from Male – 87 km. The island size is 925 x 350 m, is the capital of the atoll Alif Daal (South Ari Atoll). About 1000 people inhabit this small island.
On the territory of the island are scattered small docks, where the work on the construction of boats is in full swing. Locals order here not only simple fishing boats, but also boats for resorts.
Infrastructure
The narrow streets of Dhangethi, with their unique and bright houses, create an amazing atmosphere of tranquility. Walking through them, you can feel what it means to be a real islander far from the mainland, in the middle of the Indian Ocean. Like on any other inhabited island, the streets of Dhangeti create a cunning interweaving. But they all somehow lead to the same place – the ocean.
Dhangethi is pleasantly surprised by the availability of amenities and entertainment people need: several cafes on the beach By Jetty and Ekibaa, small shops within walking distance and, of course, souvenir shops filled with a wide variety of handmade products made from coconut, mango, shark teeth, various seashells and corals, and much more!
Among the administrative buildings on the island you can find a hospital, high school, a mosque and the local council.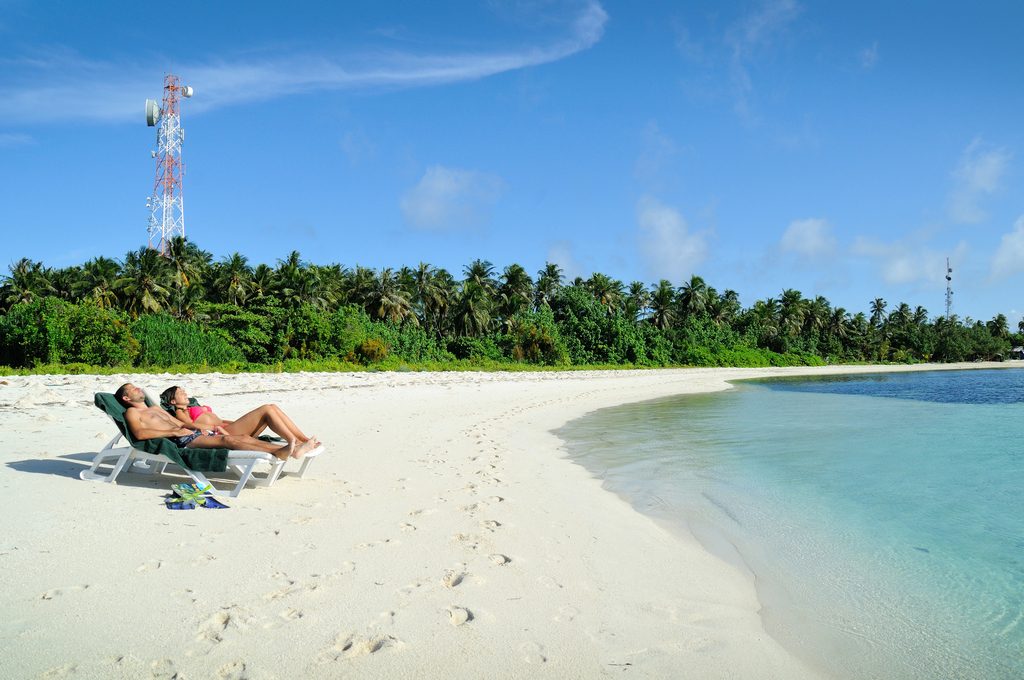 What to do on the island?
There are only a few guest houses on the island, so not so many tourists you can find there. In addition, there is a diving center – Ariston Dhangethi Inn, where anyone can take a PADI course and get a certificate of a real diver!
There is a small bikini area on the island. On the beach there are several hammocks and loungers for a comfortable stay. The territory is constantly cleaned. House reef is not very close to the beach, but not very far. It is best to go there with fins.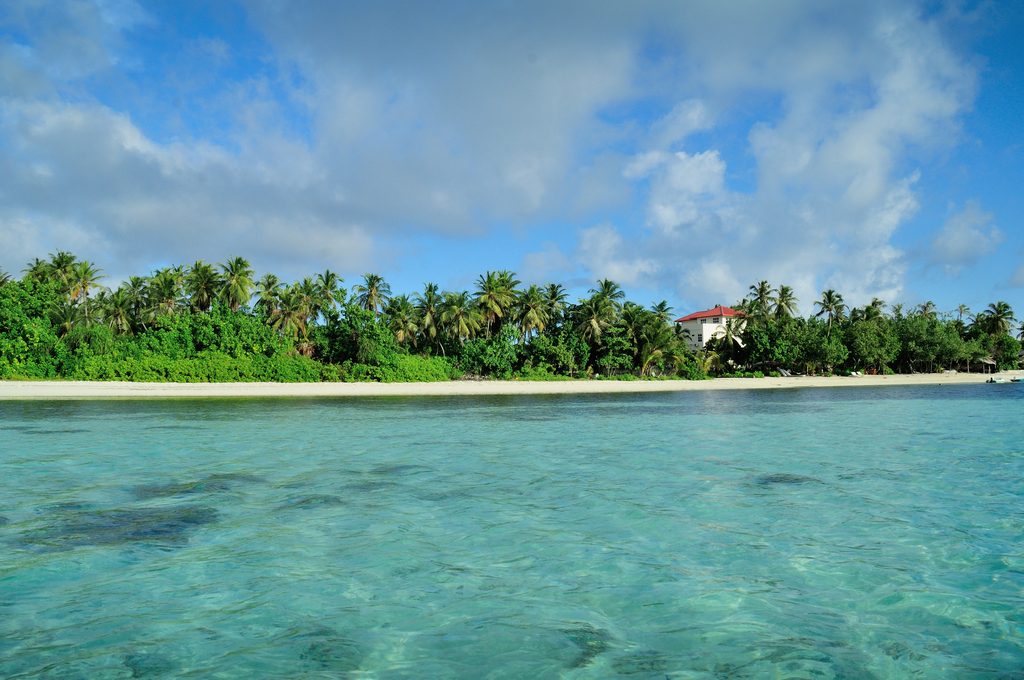 Lovers of kite surf visit the island regularly. Therefore, if you wish, you can take a course as well.
The surroundings of the island are famous for their unique beauty of the underwater world. And the most famous of its inhabitants, for the sake of which come here not only from all over the world, but the Maldivians themselves – this is the whale shark. Despite its name, it is a harmless fish that feeds on plankton. But at the same time its size is impressive – up to 12 m in length and weighing up to 8 tons!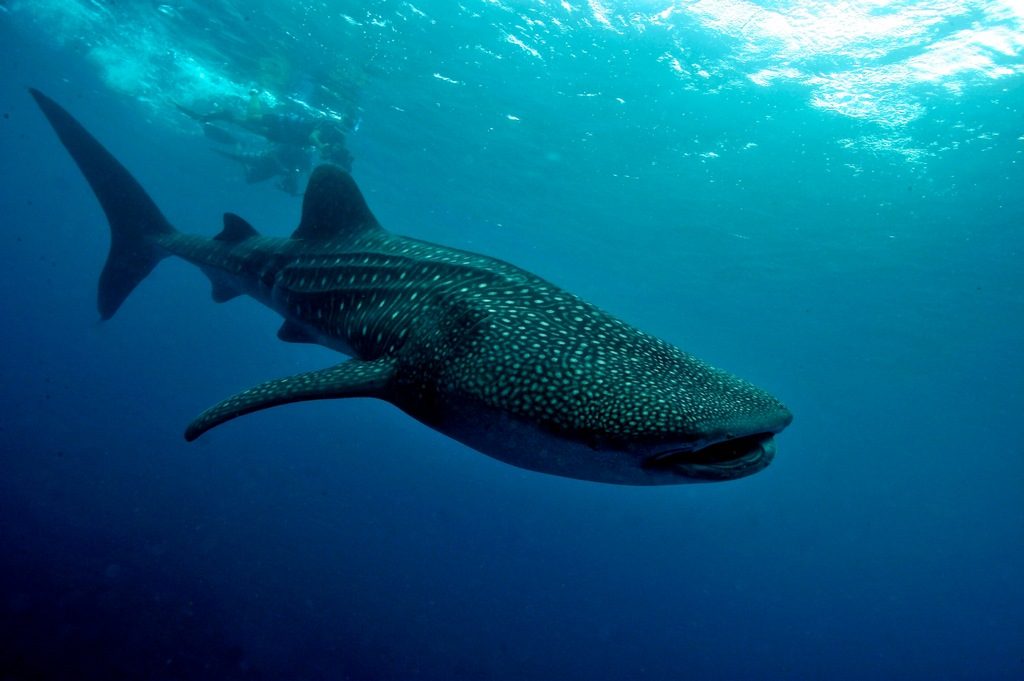 Guest houses organize a trip to swim with this giants.
In addition, there are several manta points in this area, where you can see 10-15 manta rays simultaneously!
Next to Dhangethi, there are several resorts open to the guests: Sun Island Resort, Centara Grand Resort, Conrad Maldives and a few others. The last one is famous for its underwater restaurant – the first of its kind in the Maldives.
Guests can dine at this restaurant by appointment, cost about 335USD per person + transfer to / from the resort.
Guest houses also offers services such as fishing, canoeing, windsurfing. So don't be bored!
In general, the island is more suitable for those who want to do different activities.
Transfer to Dhangethi
Domestic flight + speedboat
Around 250USD for round trip per person, there are 5 flights per day to Maamigili followed by speedboat to Dhangethi.
Scheduled Speedboat
Daily at 16:00 from Male and at 7:00 am from Dhangethi. Price is 35 USD per way per person.
Private speedboat
Price is 700-800 USD per way per boat. Can be arranged at any time.
About Author
Welcome! My name is Alex and since 2015 I have been "sick" with Maldives. In 2016-2017 I lived in Maldives and worked at a local travel agency. I managed to personally visit 15 local islands and 10 resorts.
Since 2017, I have been organizing holidays for couples, families and groups. More than 300+ clients from 60 countries have used my service.
Contact me for a free consultation and help with a personal tour to Maldives!